Welcome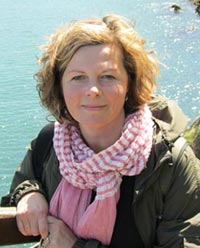 I am a fully qualified and experienced psychotherapist, counsellor and couples therapist. I have been in practice since 1995.
My psychotherapy and counselling practice is in the Sketty area of Swansea, which is easily accessed by car or bus from Neath, Port Talbot, Gower, Gowerton, Bridgend, Llandeilo, Llanelli, or Cardiff. I offer both long term and short term psychotherapy and counselling.
What is psychotherapy?
Psychotherapy and counselling involve both listening and talking as a way of understanding the relationships we are involved in. There may be times when you need to talk to someone other than your friends and family.
People seek counselling and psychotherapy for a wide range of problems including:
Emotional difficulties, such as depression, low self esteem, feelings of emptiness, suicidal thoughts, bereavement, childhood issues, life crises and relationships.
Stress or anxiety including: a sudden change in your life, communication difficulties, conflicts at work or redundancy.
Relationship difficulties including: patterns of relating, sustaining relationships, sexual problems, separation, divorce, bereavement and loss, illness, empty nest.
Questions of personal identity, sexuality, body image, obsessions, loneliness, meaning of life. Couples counselling and relationship therapy. Anger management.
Psychotherapy can help you gain greater insight into your life situation and give you a clearer range of choice and possibilty. It can also offer support during difficult periods in your life.
As a psychotherapist, I am committed to providing psychotherapy and counselling in a safe, confidential and non-judgemental environment. I work with individual adults on an open-ended basis or for an agreed time period, with the aim of enabling you to enhance your life and to live it more fully.
Couples therapy can be a really effective way of resolving conflict or 'stuckness' within a relationship. It can also be a way of improving communication or deepening intimacy.
Out beyond ideas of wrongdoing and rightdoing, there is a field. I'll meet you there. Rumi